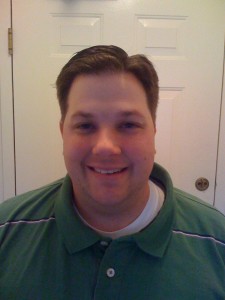 Hello everyone, I am Steve and I have been listening to police scanners as a hobby since I was 12 years old. I am now in my late thirties and I still listen to my police scanners daily. I absolutely enjoy everything about the experience. I love hearing the action, the excitement, and the danger that those who protect and serve put themselves through for their respective communities each and every day. Listening to a police scanner offers the excitement and entertainment of a real life crime drama that never ends, at a safe distance away from all of the danger.
My earliest memories of a police scanner were with my grandfather. I remember sitting with him as a kid, in the garage and listening to local law enforcement and fire departments. He would sit with me and explain what was going on, and what the various codes and vernacular meant. Those fond memories stuck with me, and in my teenage years I saved up enough money to buy my very own police scanner. By then I was so entrenched in the enjoyment of the hobby that finally having that necessary piece of equipment to truly enjoy the hobby had me overjoyed. I then went on to learn about programming scanners, using various features and settings, and learning about other necessary equipment such as antennas, coax, and connectors. As you can imagine, police scanners have changed a lot from when I was just starting out in the hobby. The equipment has become much more advanced, and many cool features have been added to the scanners available today. I am very excited to see what the next generation of police scanners can do.
This is such an exciting hobby that I want to share my knowledge and experience with you in hopes that you will find this hobby just as exciting and engrossing as I do. My hope is to explain the different types of scanners, discuss the different features, and go over equipment and programming. I also plan to give some insight into all the exciting things a police scanner allows you to monitor beyond local law enforcement, fire departments, and paramedics.
I enjoy this hobby so much that if at any point I write about something that interests you, please feel free to get involved with this site and let me know. I love speaking with people about police scanners. If you have any questions, comments, or if I can be of any assistance please feel free to comment below. I will be adding all sorts of interesting content to this site, so please check back regularly for updates.
Best Regards,
Steve